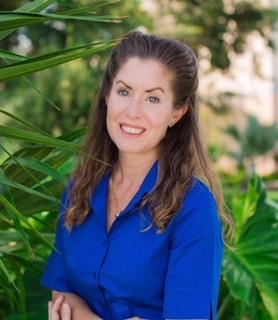 Christy L. Minor, MS, OTR/L, CHT, FDN, RYT
My name is Christy Minor. I am an Occupational Therapist and proud owner of Florida Keys Therapy & Wellness. I am originally from the mid-west, but my husband and I fell in love with the Florida Keys and made it our home in 1999 . I graduated with honors from the University of Indianapolis with a Master's degree in Occupational Therapy. I am a proud member of the American Occupational Therapy Association (AOTA) and am licensed in Florida. I am also currently pursuing my PhD in Health Science from Nova Southeastern University. I have over 25 years of experience as an Occupational Therapist and I am so grateful to be able to work in such an amazing career. I am honored to be able to help people of all ages and with varying difficulties to meet their health and wellness goals and to be successful and independent in their lives.
I focus on providing patients with therapy that will help enhance their independence in their daily life. Therapy is always geared specifically to that patient and I collaborate with my patients for their goals. After working with several hand surgeons in the Indianapolis area, I developed a passion for the complex rehabilitation needs of hand and upper extremity patients. I underwent the additional education, training hours, and challenging examinations to become a Certified Hand Therapist. After many years, I am still just as passionate about helping my patients with hand to shoulder rehabilitation because it is so gratifying to help people regain their function so that they can be independent in their everyday activities (fishing, anyone?)
Very early in my career, it became clear how important balance and fall prevention are to the health and safety of my patients. I recognized that, while I may be seeing a patient to help her recover from her wrist fracture, I also needed to address her balance problems that contributed to her fall and subsequent wrist fracture as well. Therefore, I have also participated in extensive continuing education programs for Balance Retraining and Fall Prevention, including the internationally recognized Otago Program. Fall and balance therapy is a lot of fun for my patients and myself. It takes only a short amount of time to see significant progress in balance, so it is very rewarding.
I recently became Certified in Trigger Point Dry Needling for pain relief. I can personally attest to how much it helped me with chronic migraine headaches and neck and shoulder pain. The results and science behind Dry Needling is impressive. If you suffer from chronic muscular pain, tender and painful muscles or headaches, let me help relieve your pain.
Specialty Certifications and Areas of Expertise
Monday to Friday: 8:00 AM – 5:00 PM
Saturday: By Special Appointment